In 1975, Alexander Calder was the first artists to use a BMW as his canvas. Since then, many other renowned artists, including Frank Stella, Roy Lichtenstein and Andy Warhol, have collaborated with BMW under the art car program.
In 2020, we were asked to promote BMW's most advanced vehicle yet: The 8 Grand Coupe.
So, in conjunction with BMW's 50th anniversary of cultural engagement, we decided to invite a new intelligence to leave its mark on the brand and create The Ultimate AI Masterpiece
By teaching an AI the visual history of art and training it to learn the styles of more than 2000 artists, historical and contemporary, we created an entirely new type of artist.

We then freed it to generate new art on its own and projected it onto the 8 Gran Coupe, turning the car into a constantly evolving canvas for artificial intelligence. Featuring an ever changing stream of unique art that morphs and changes in real time.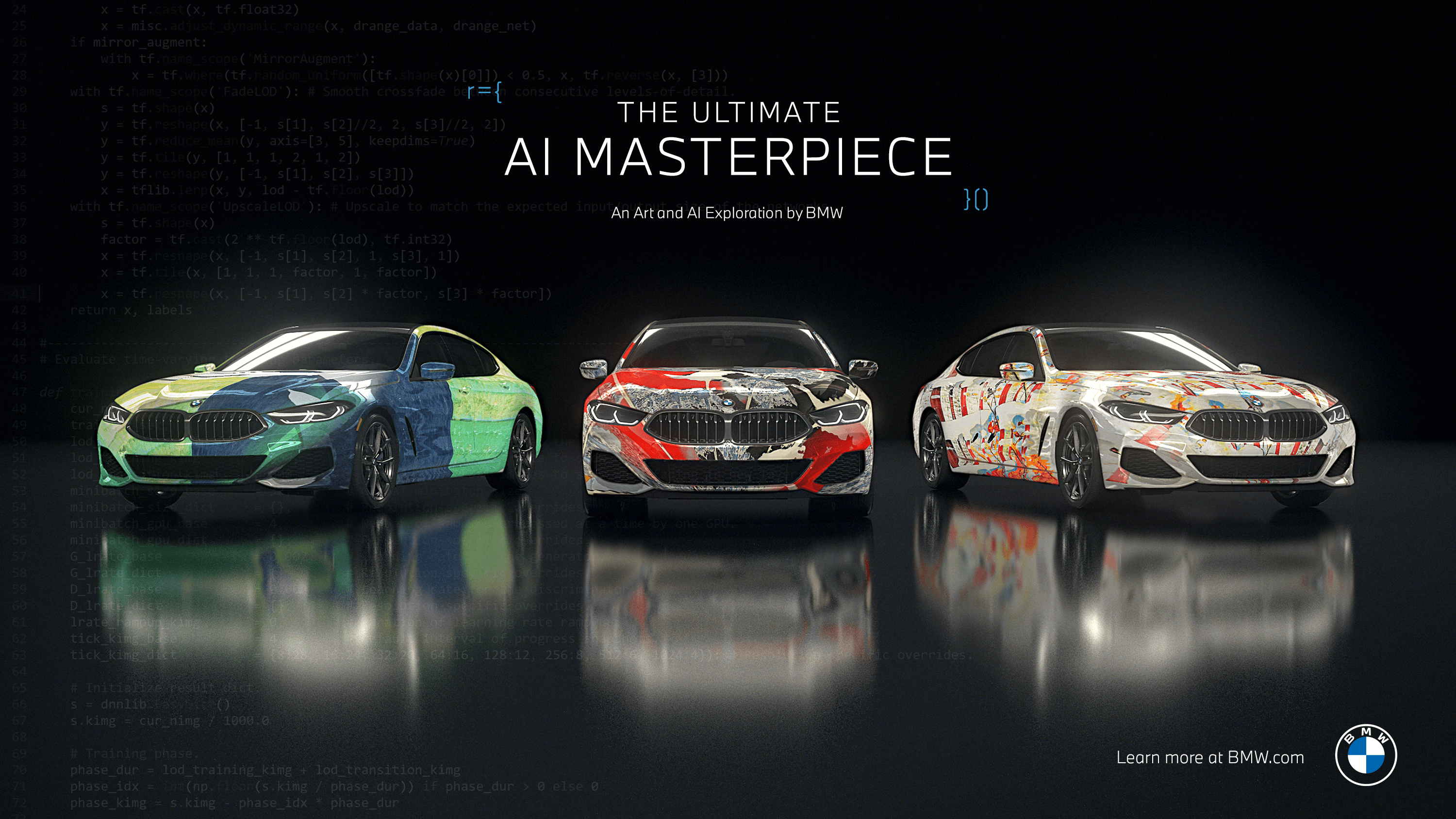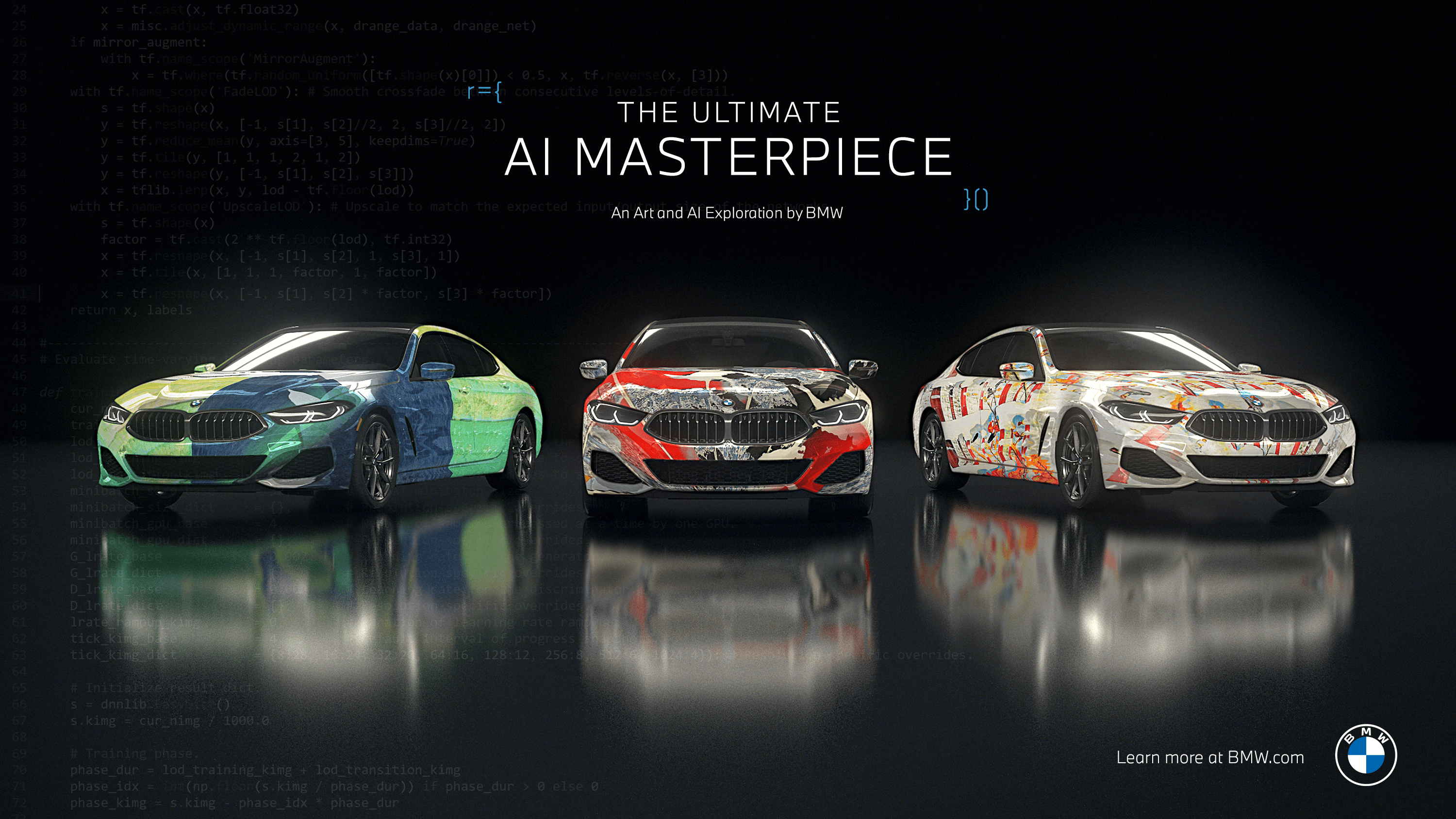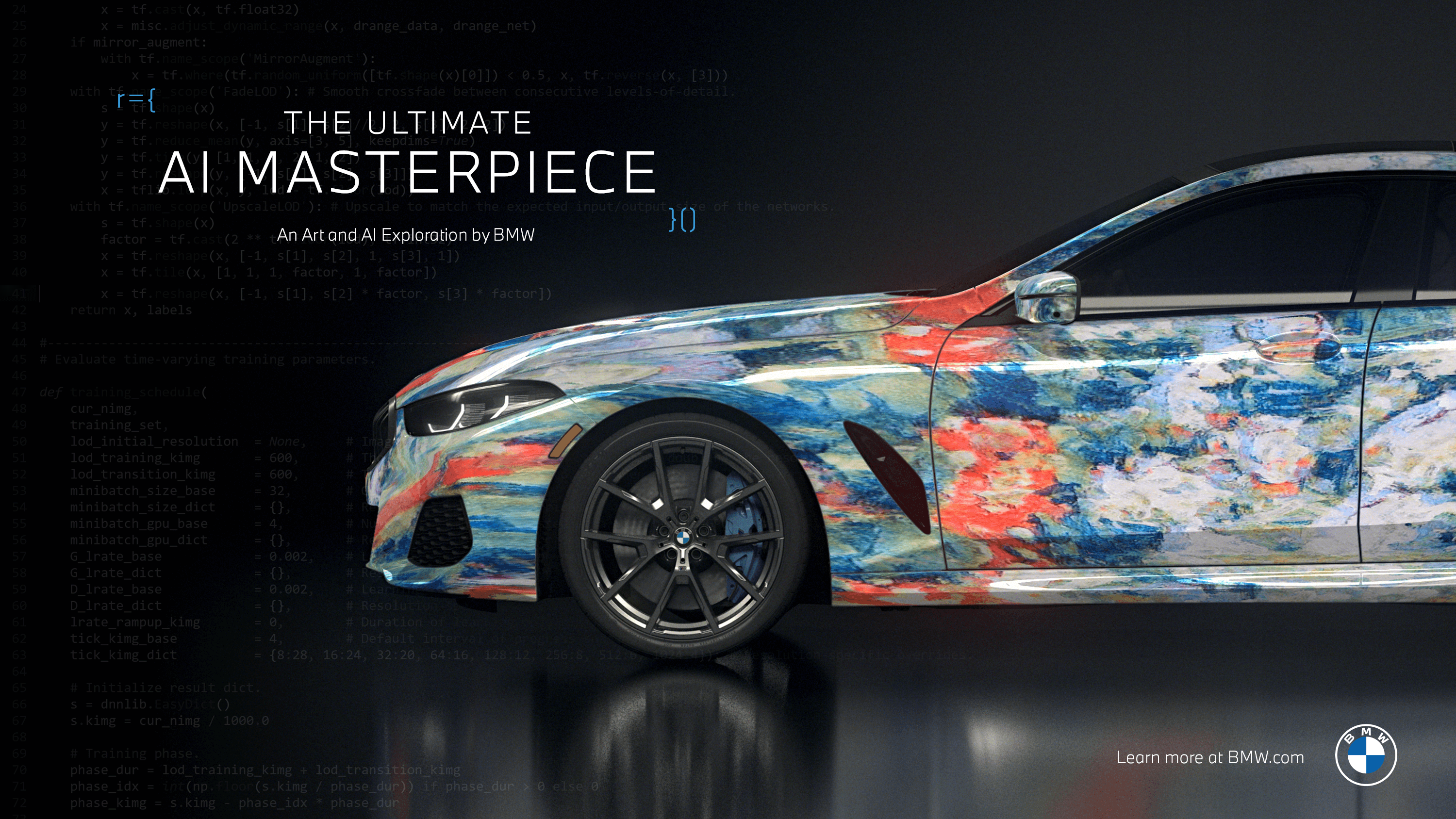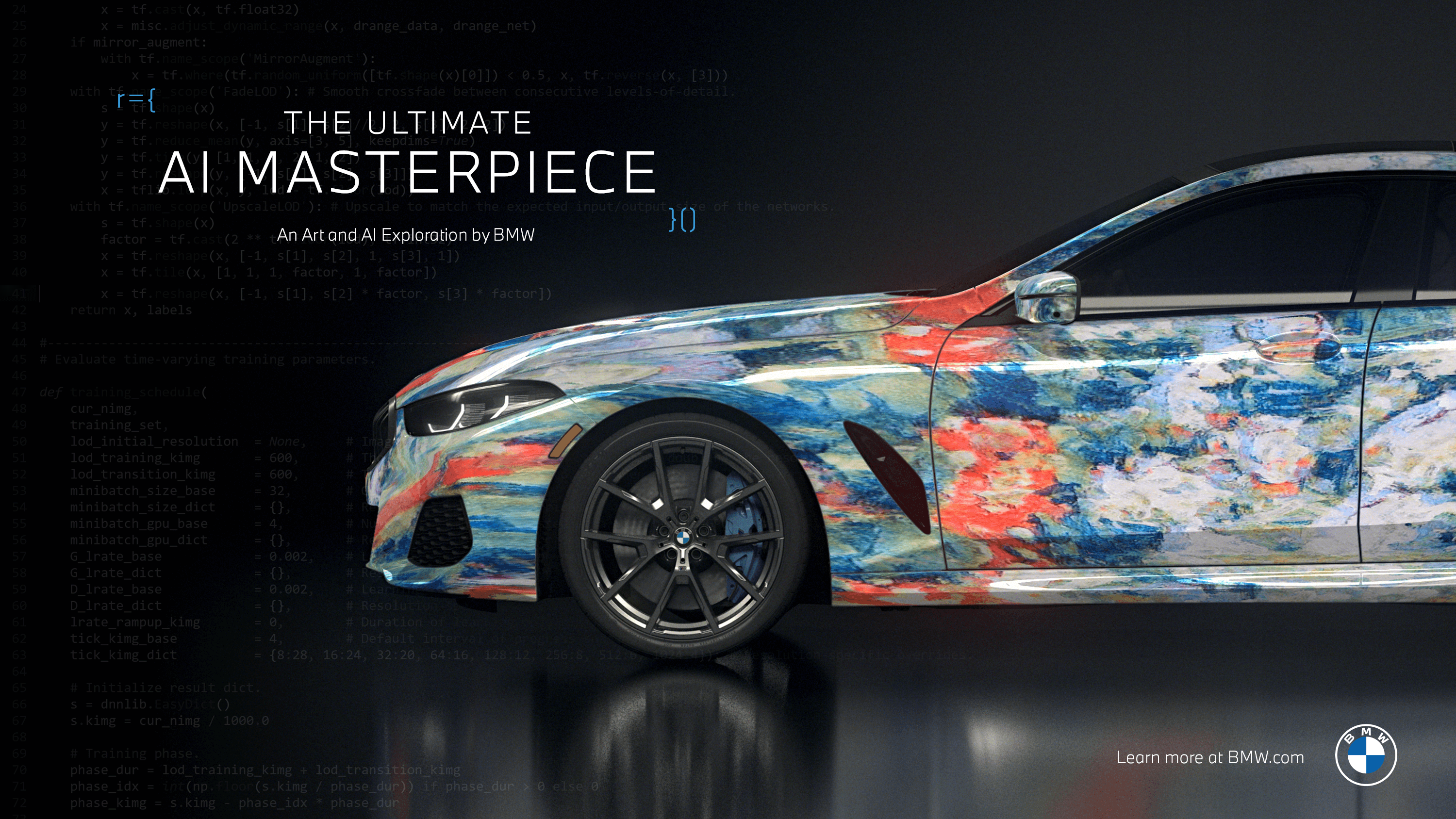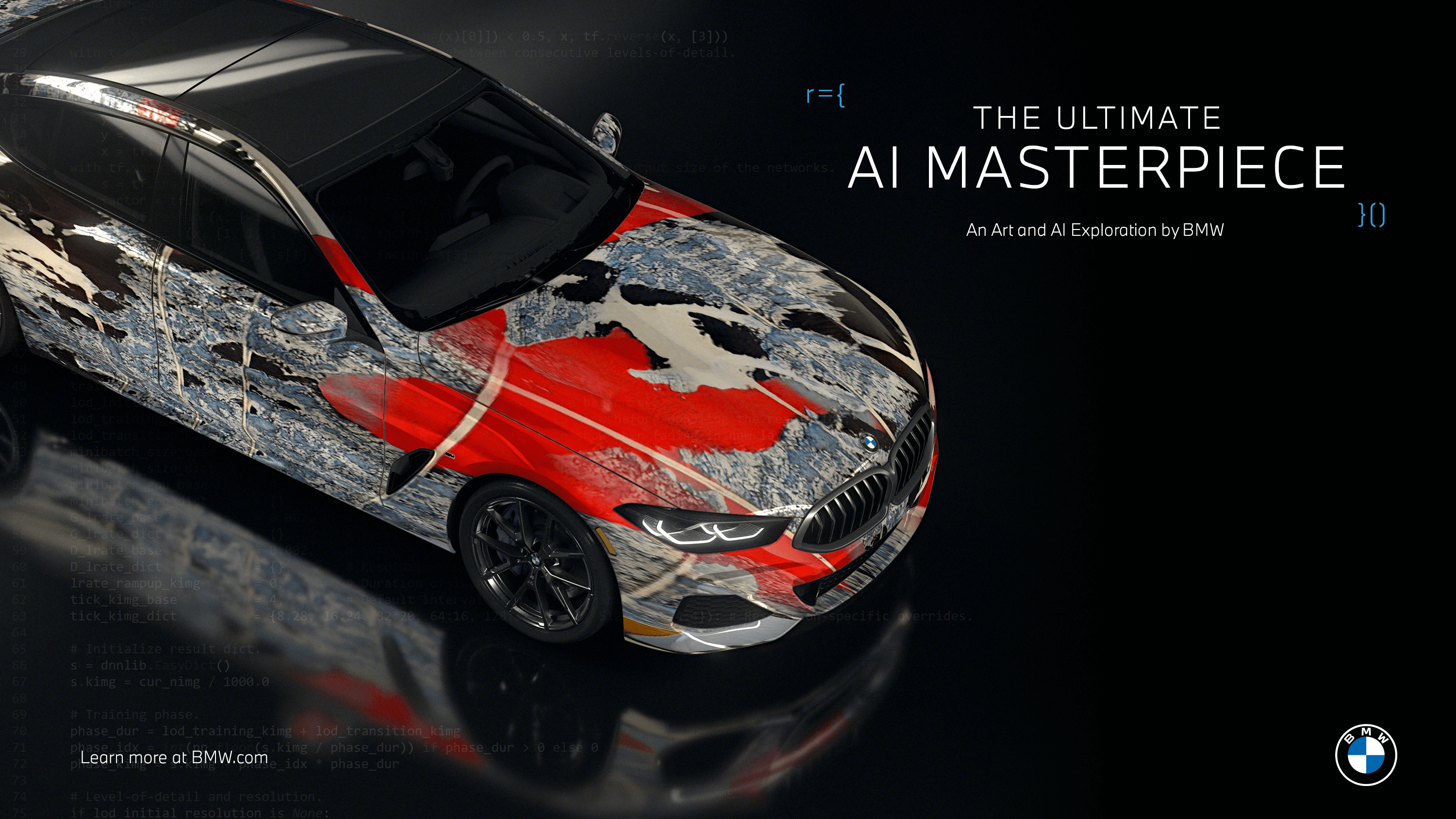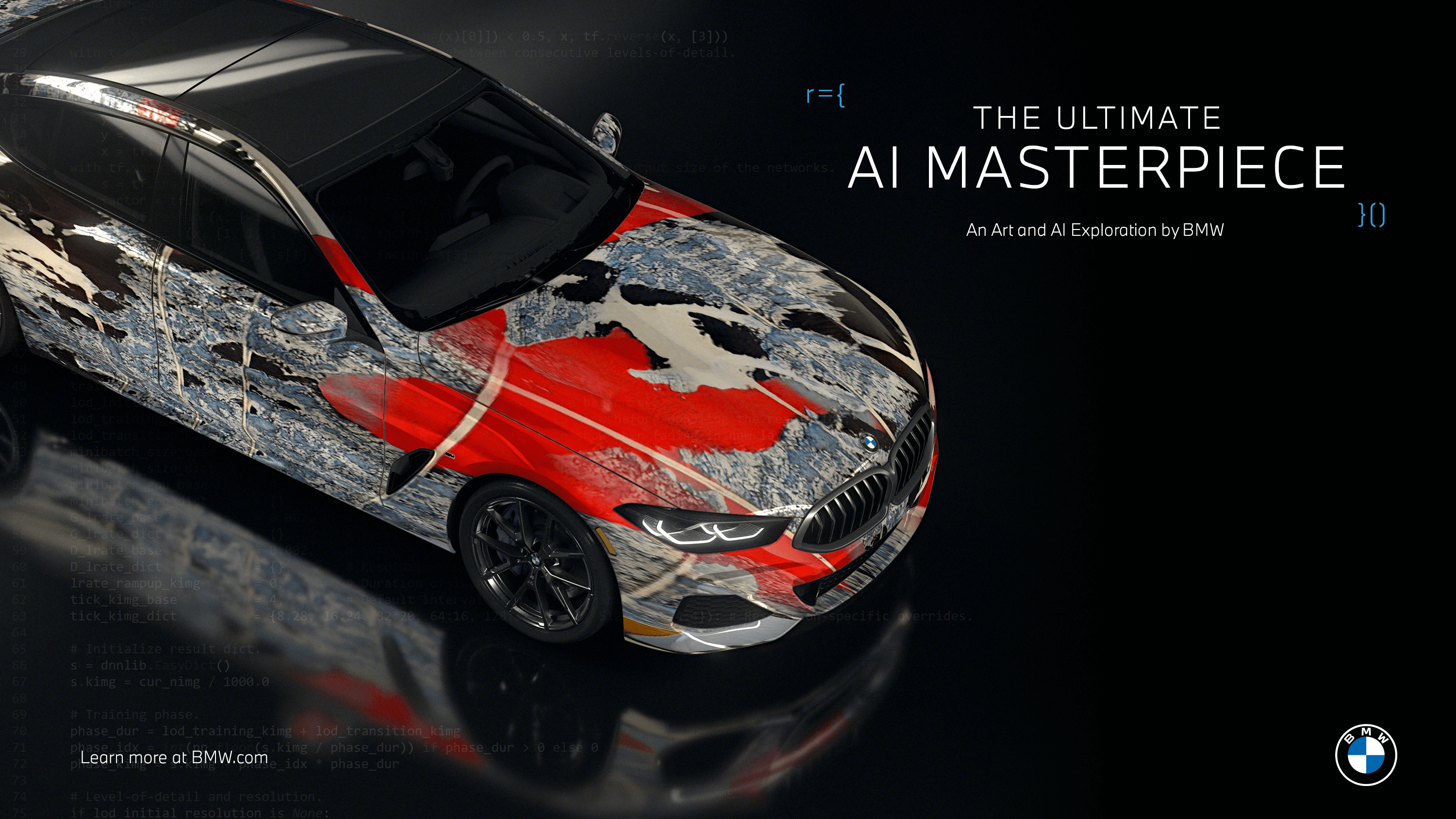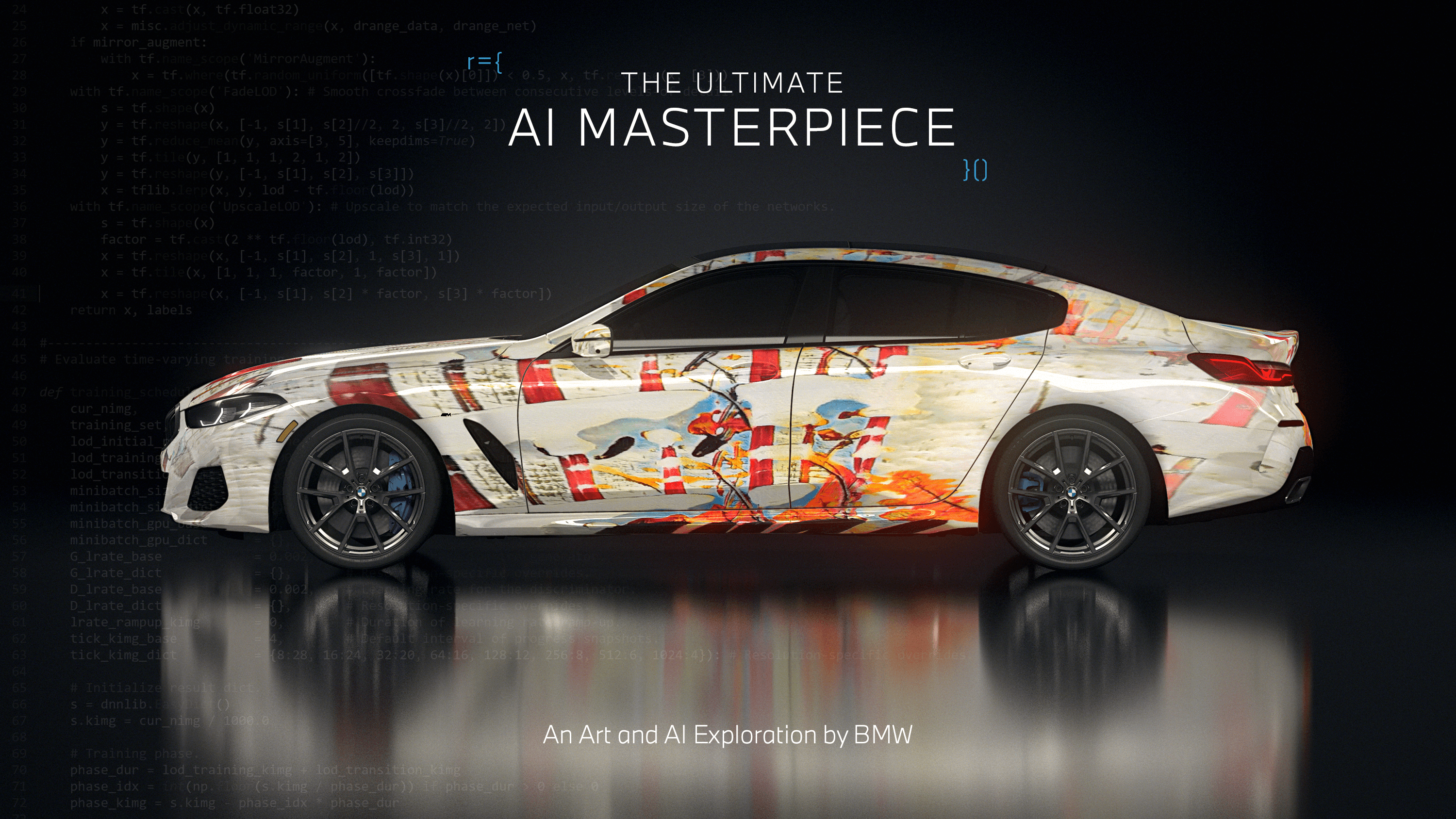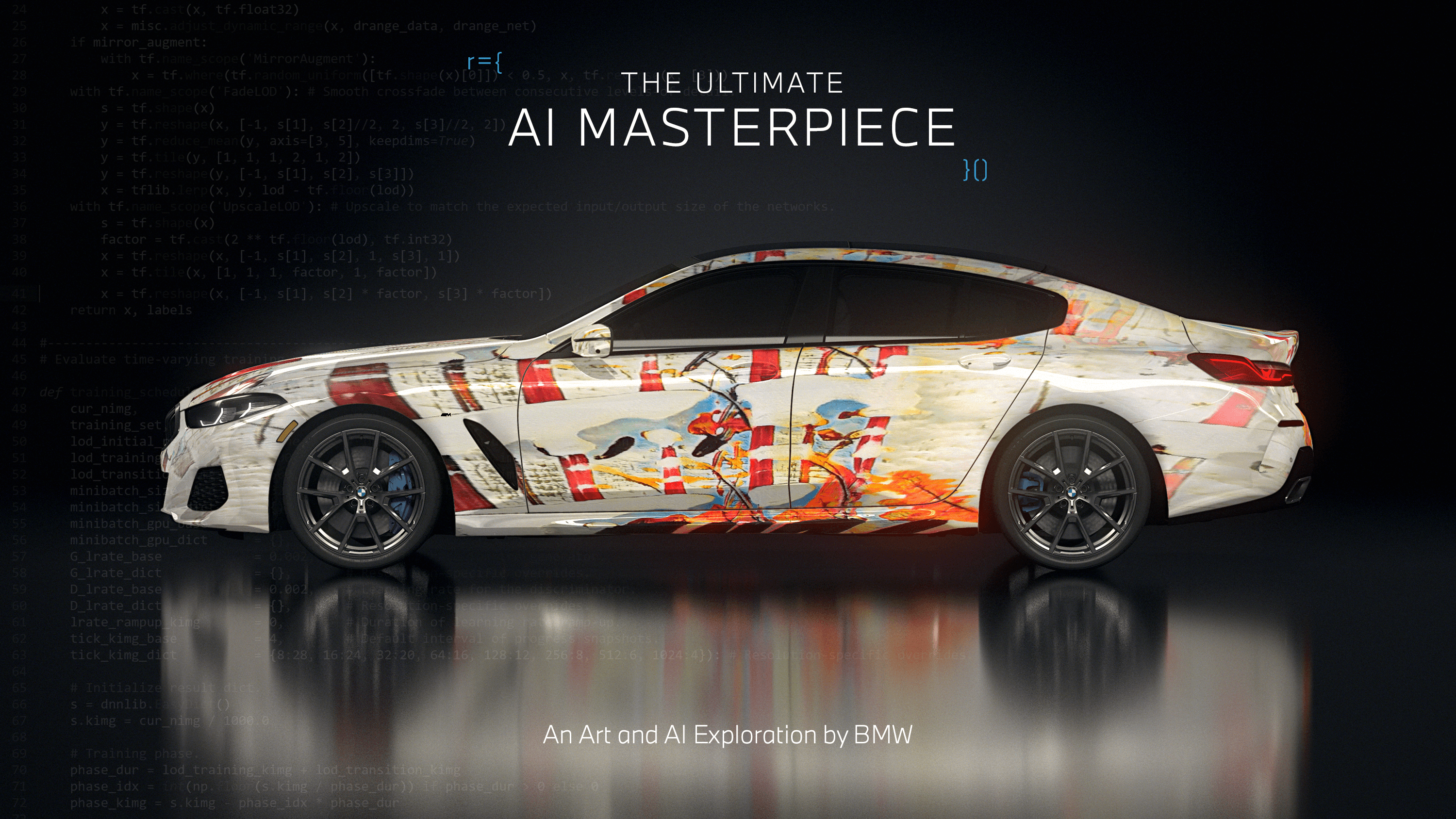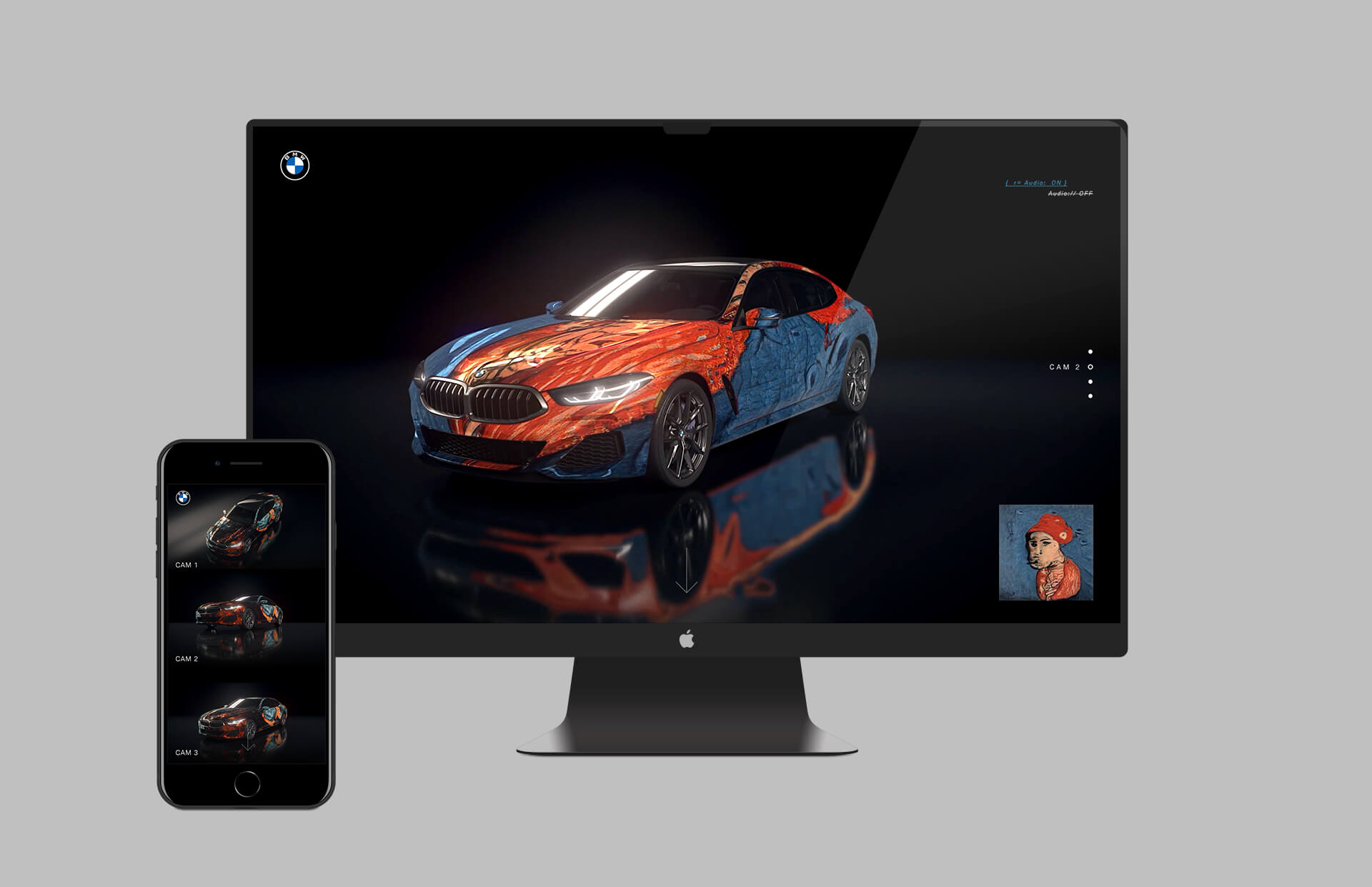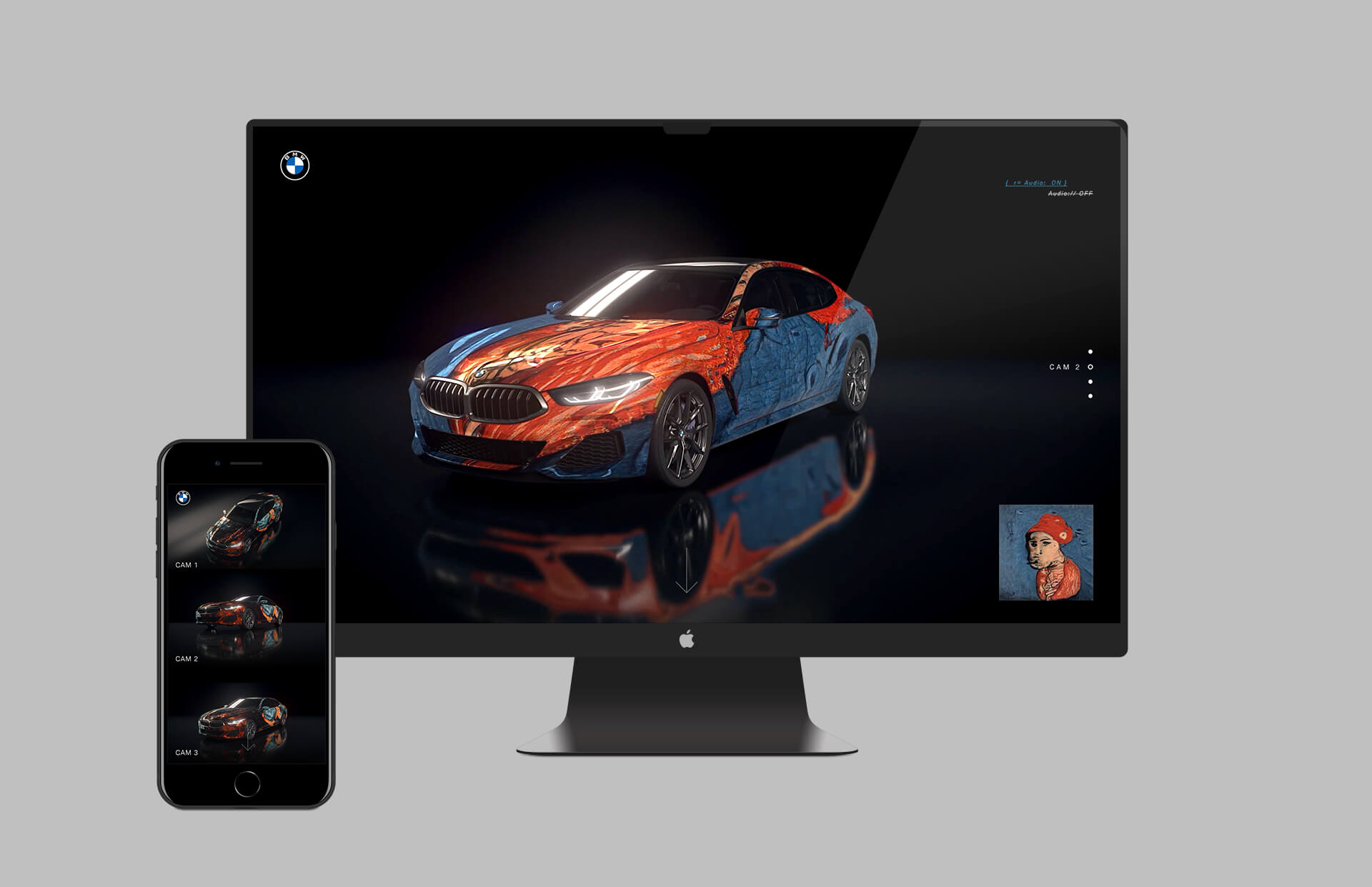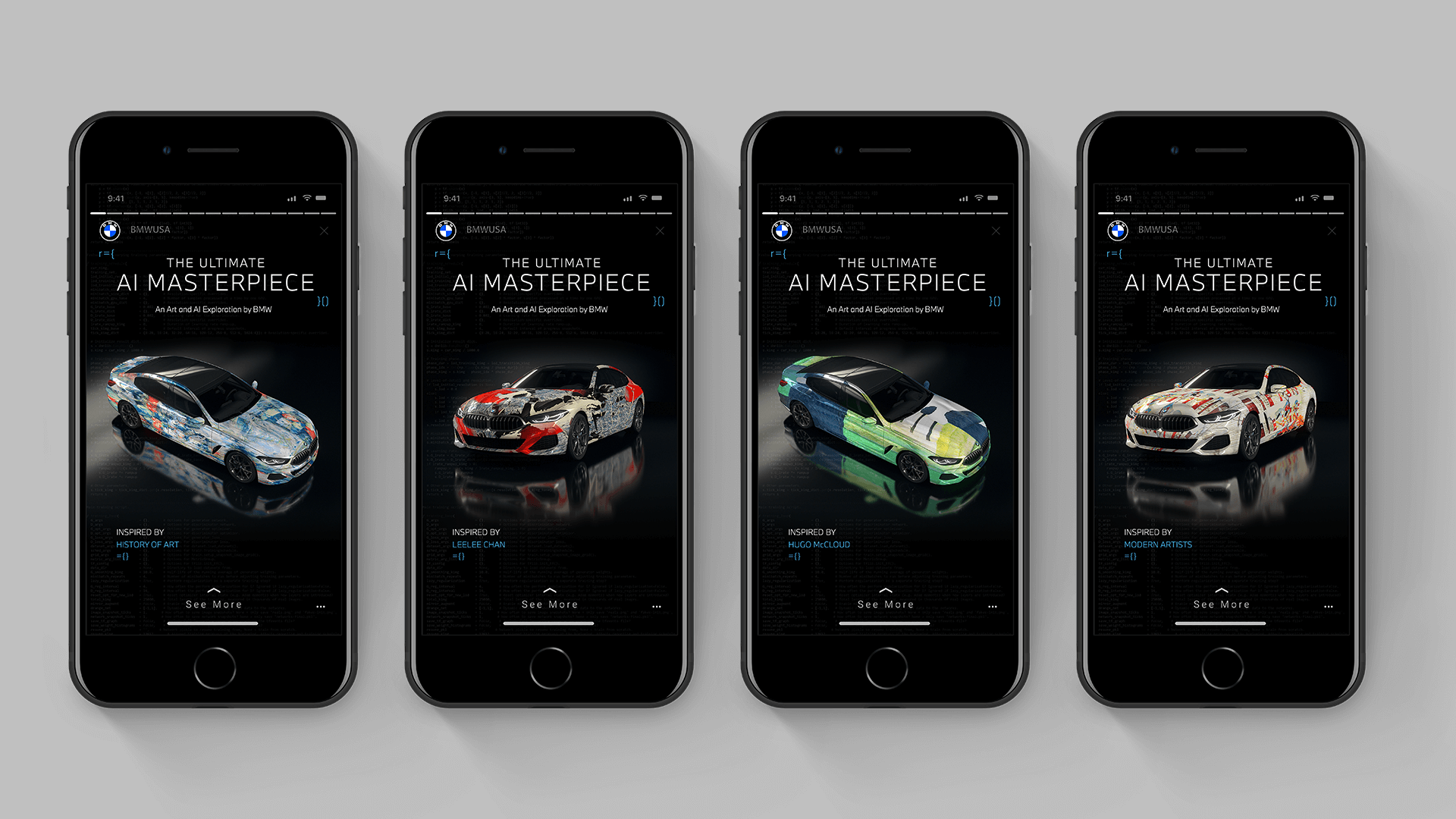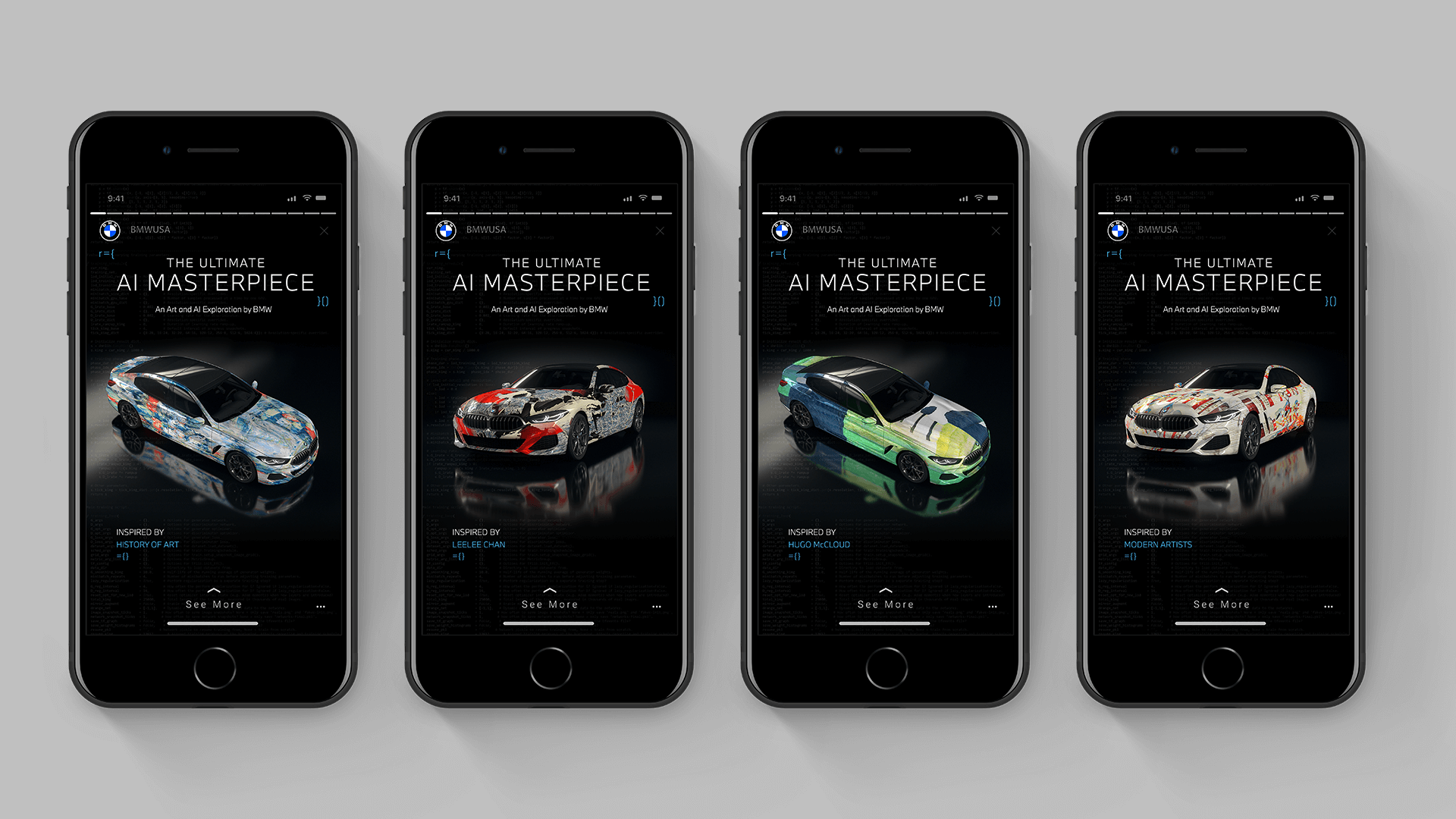 My role: Creative, Art Director, and Visual Designer
Agency: Goodby Silverstein & Partners
Client: BMW USA, BMW Global
Awards:
Andy Awards 2022 - Gold in Craft
One Show 2022 - Shortlist in Branded Entertainment
One Show 2022 - Shortlist in Innovation in Design
One Show 2022 - Shortlist in Innovation in Interactive, Online, & Mobile
ADC Awards 2022 - Shortlist in Branded Content
ADC Awards 2022 - Shortlist in Digital
ADC Awards 2022 - Shortlist in Mixed Reality
SF Addys 2022 - Gold in Digital Tech
SF Addys 2022 - Gold in Branded Entertainment