Laboratório Fantasma is the musical label by rapper Emicida.
As a study I did a proposal for Laboratório Fantasma's website. The idea is create a responsive platform where the user found easily each content in each device.
The desktop version deliver news and show schedule as a spot while the mobile version put up in highlight the show schedule. Moreover the website show up the artists who make part of label and a you can know more about the Lab. Fantasma history.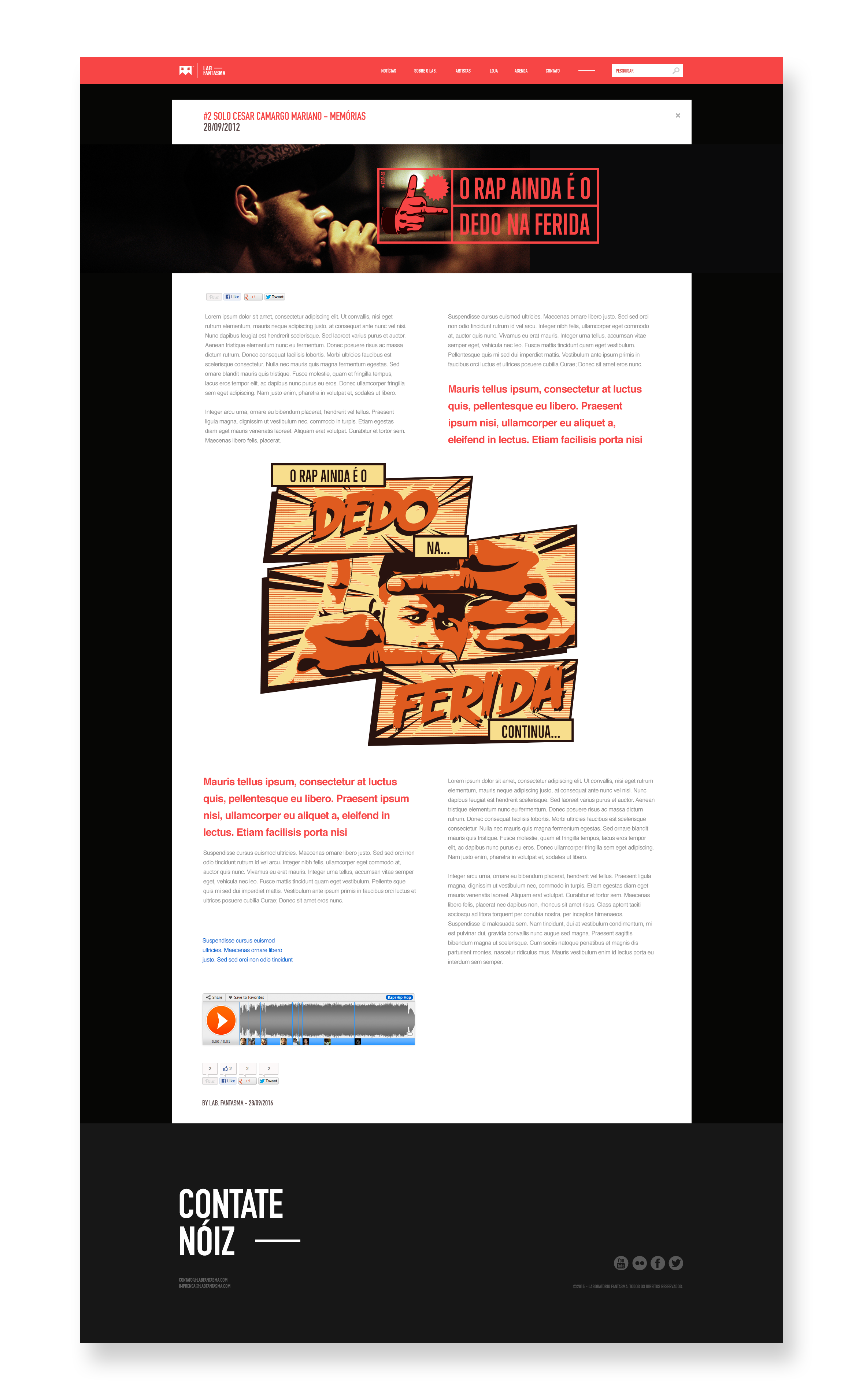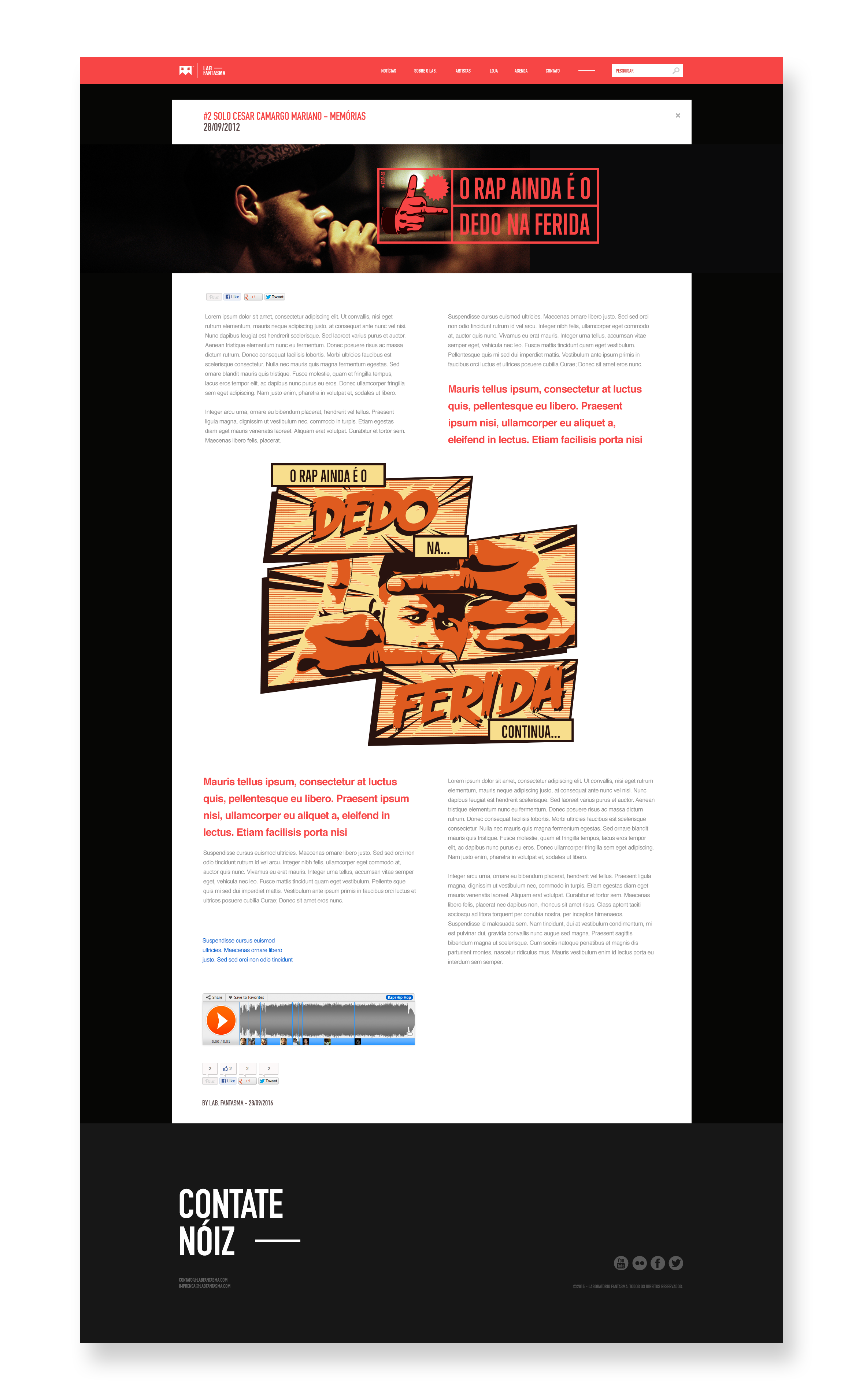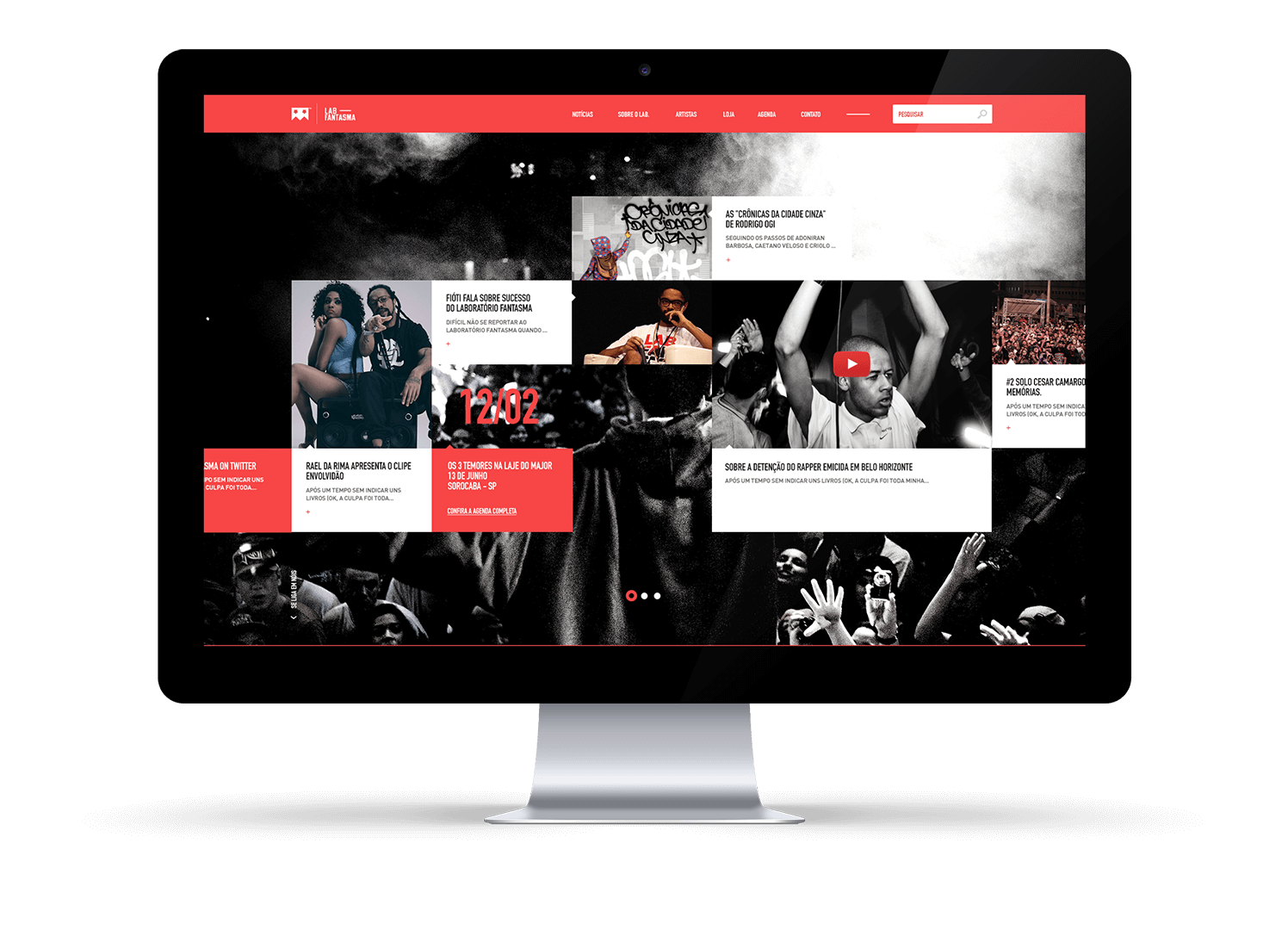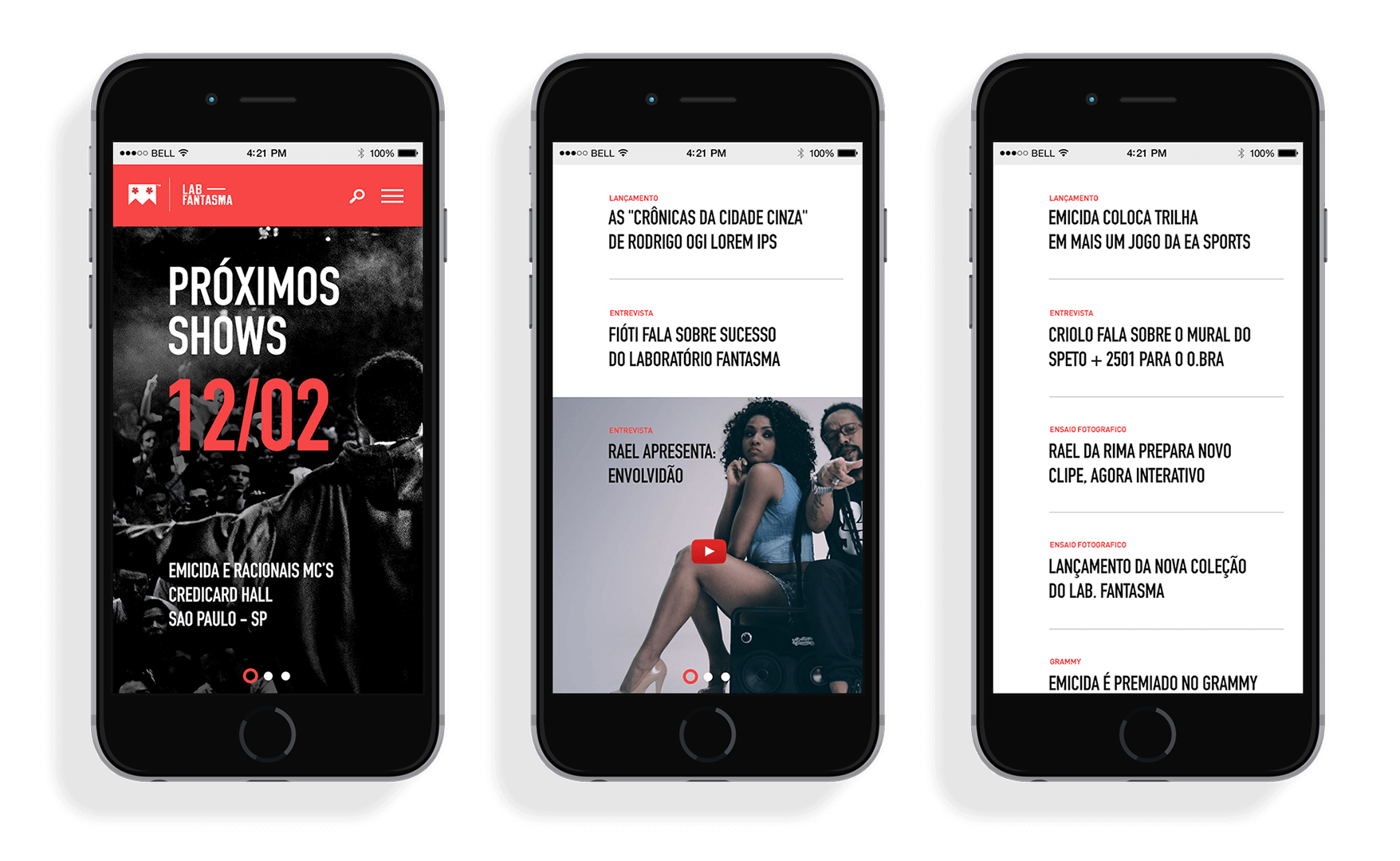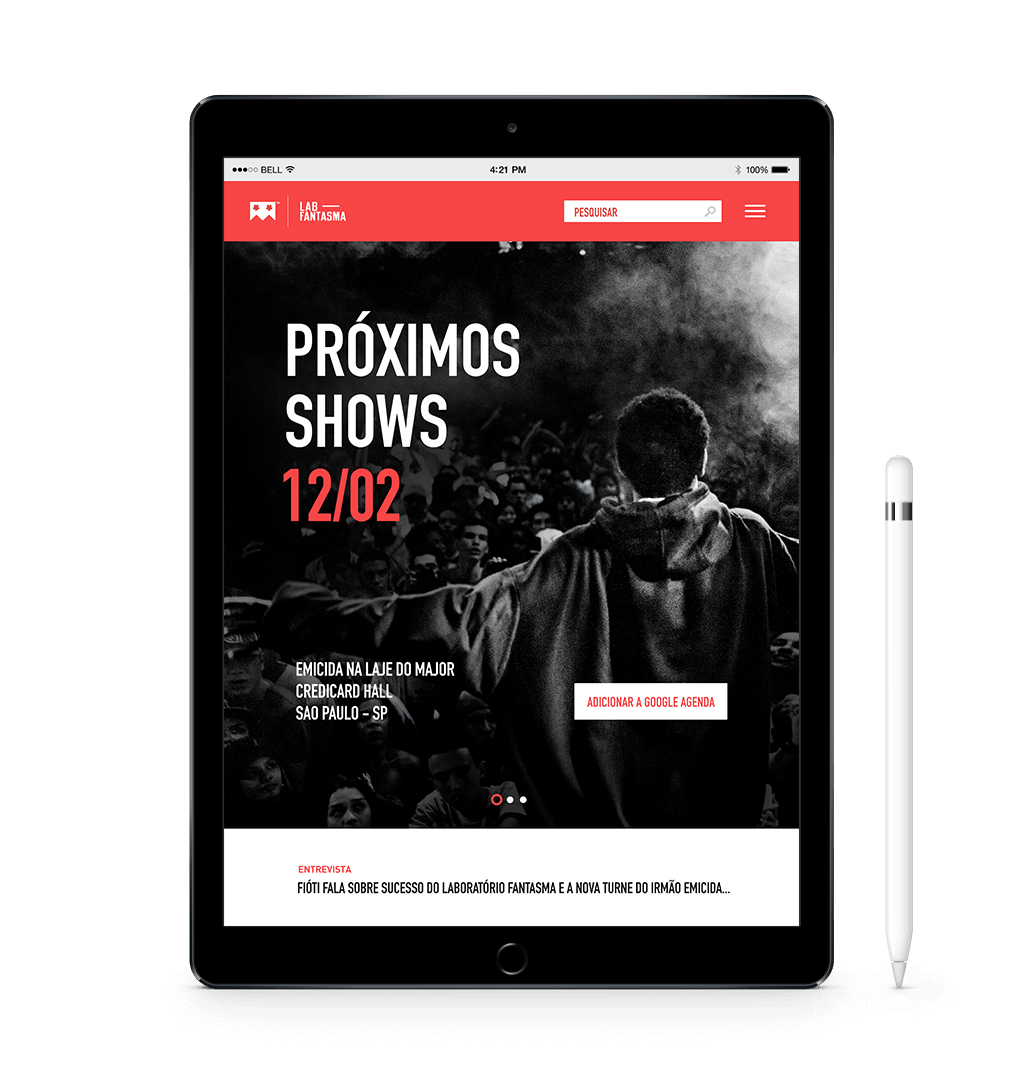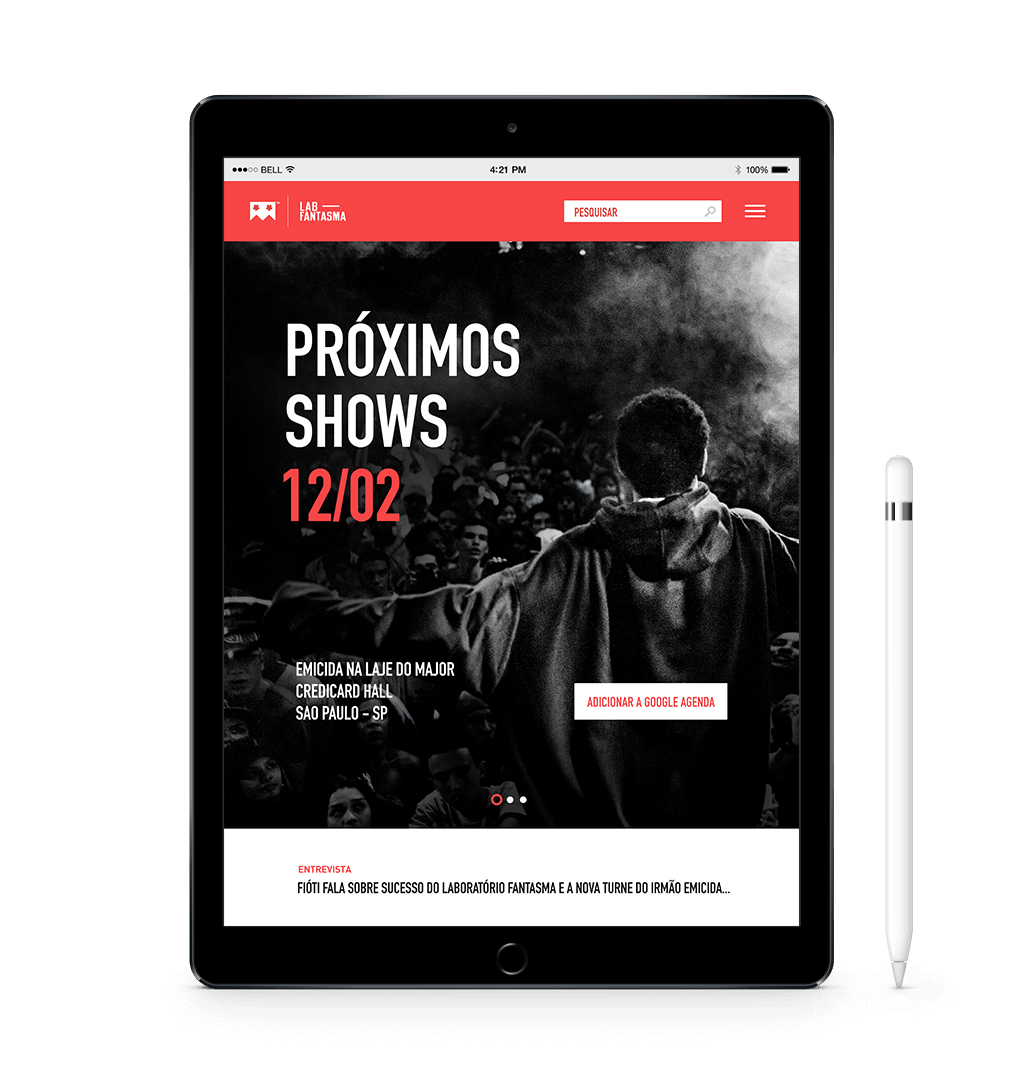 My role: Creative, Visual Designer
Photography: Laboratório Fantasma
Agency: Sperb.co
Client: Laboratório Fantasma