In this spot, we take the viewer on a journey through BMW's unparalleled legacy of innovation. Directed by Mark Jenkinson, the ad showcases the innovative spirit of the brand while posing the question "Are we there yet?" without answering it. Instead the spot concludes with the line "Not every journey has an end," showcasing BMW's iterative philosophy; they will always keep innovating the Ultimate Driving Machine.
The story begins in 1972 with a field test of the first fully electric BMW, the 1602 Elektro-Antrieb. We see the car pacing a group of runners as a team of BMW engineers is monitoring the battery. In the next scene, a few years have passed, and a reporter is on her way to witness the 1979 BMW M1 at a racetrack.
Throughout the spot we get to see the revolutionary BMW Hydrogen 7 from 2005, a BMW-designed bobsled for Team USA, The first BMW Formula E race car and the brand-new electric concept vehicle, the BMW Vision M NEXT, among other innovations.
Not every journey has an end.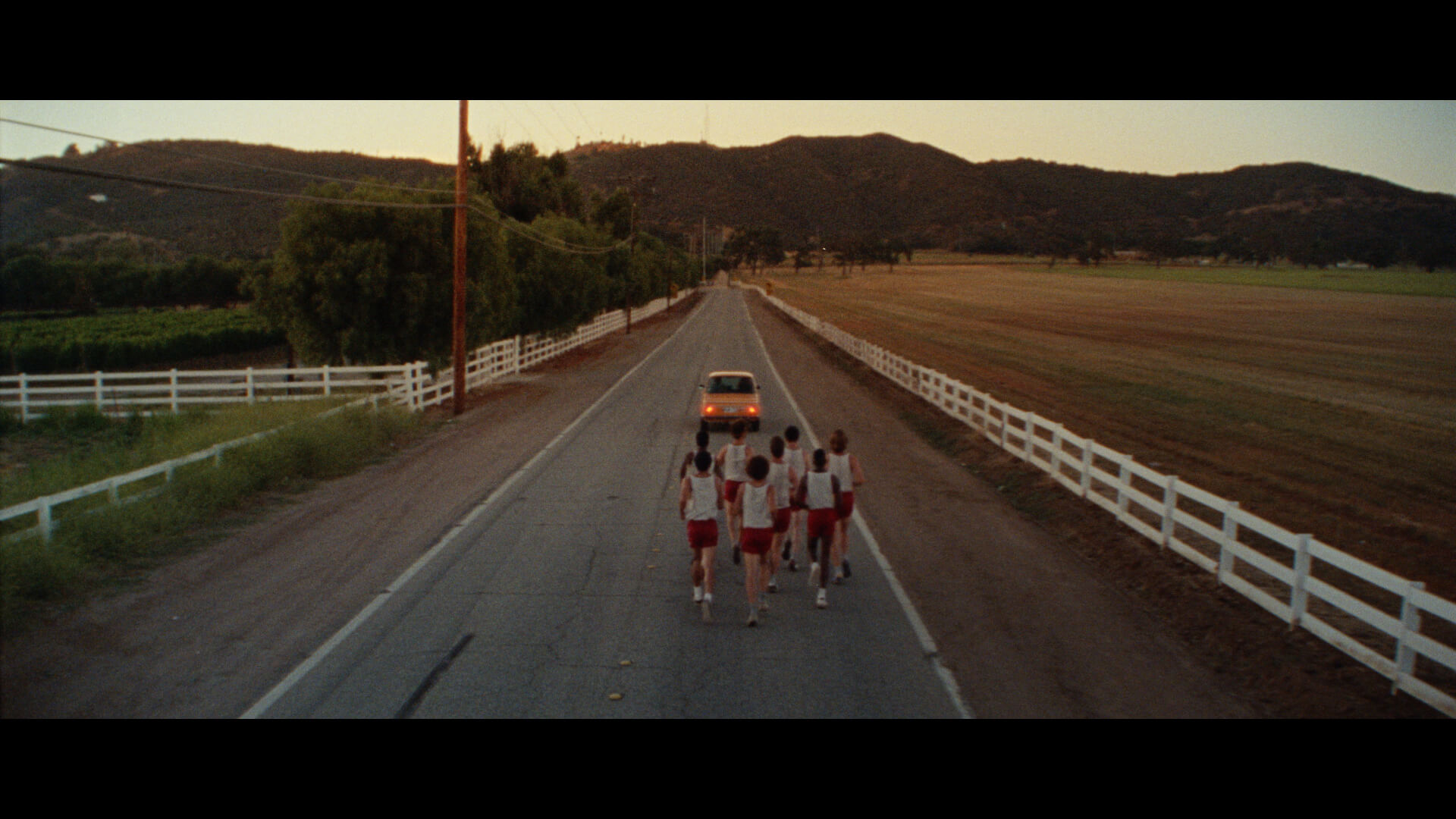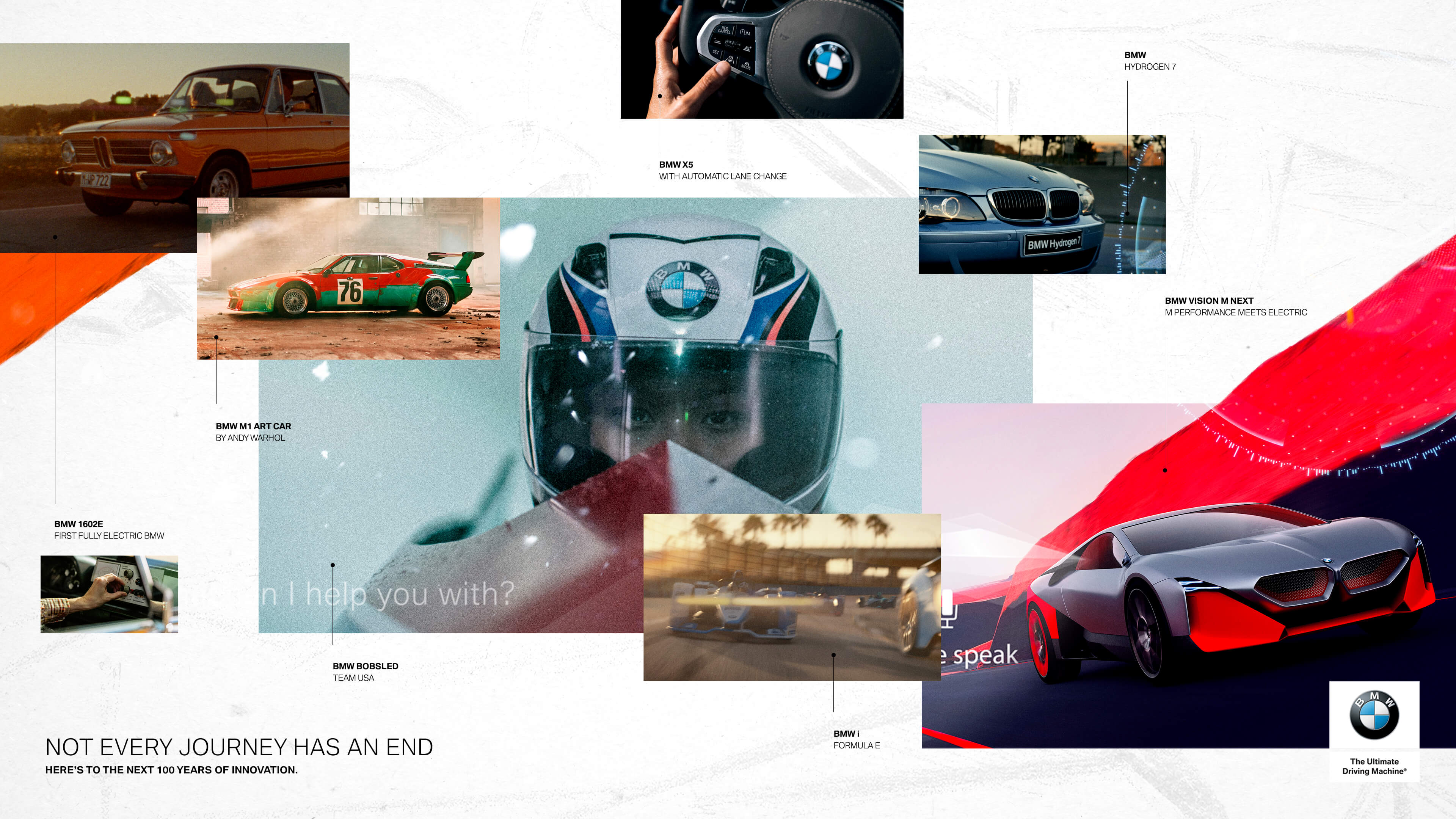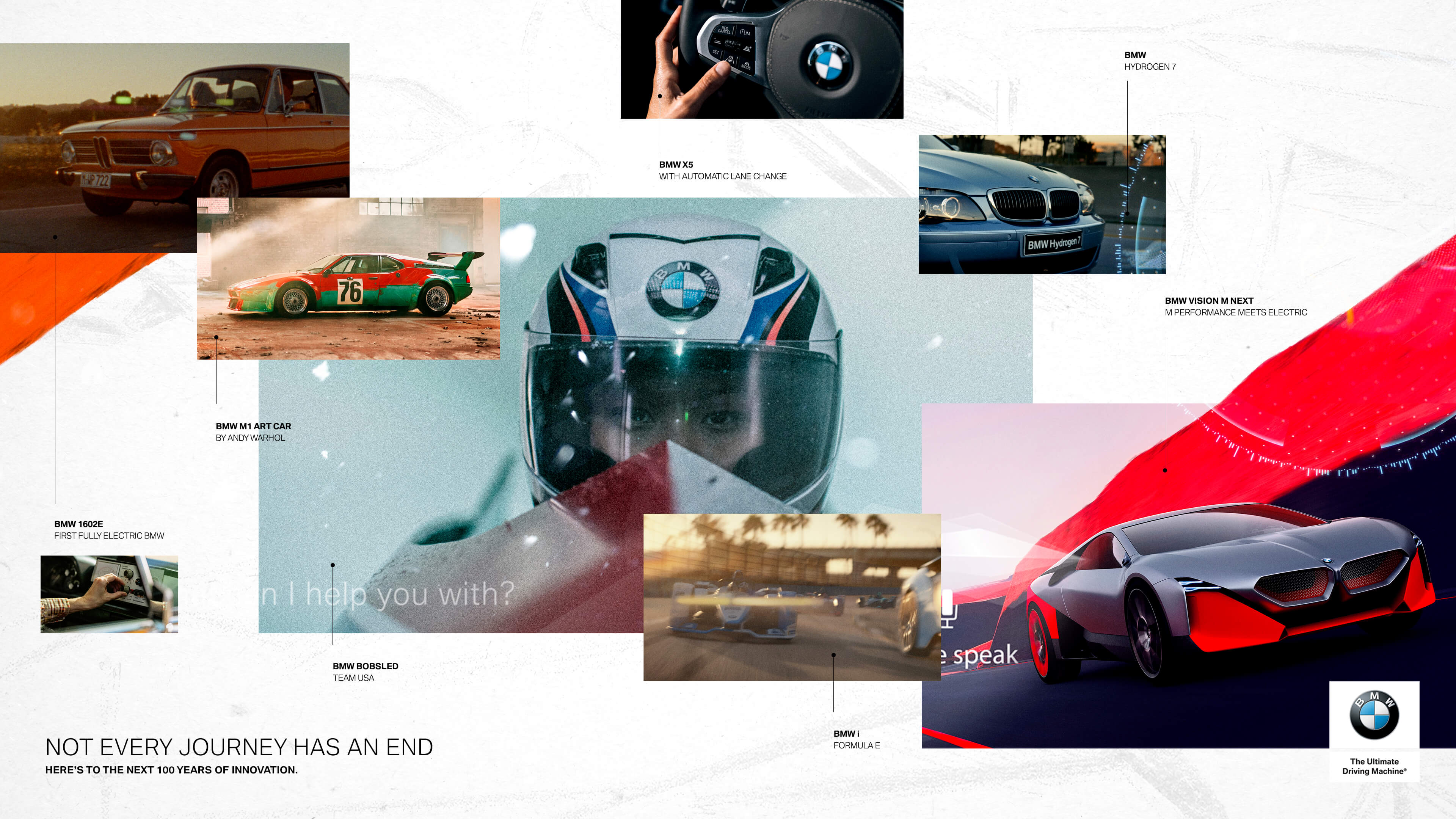 Agency: Goodby Silverstein & Partners
Co-Chairman: Jeff Goodby, Rich Silverstein
Creative Directors: Matt Edwards, Wes Phelan
Art Director: Nando Sperb
Copywriter: Gustav Johansson
Executive Producer: Matt Flaker, Matt Winks
Production Company: Imperial Woodpecker
Director: Mark Jenkinson
Director of Photography: Paul Meyers
Behind the Scenes photos: Saam Gabbay
Client: BMW